Circle of Love
Feeding the Homeless in Boulder County with Hot Soup, Sandwiches and Loving Kindness
Text
---
To Volunteer Sign Up Here: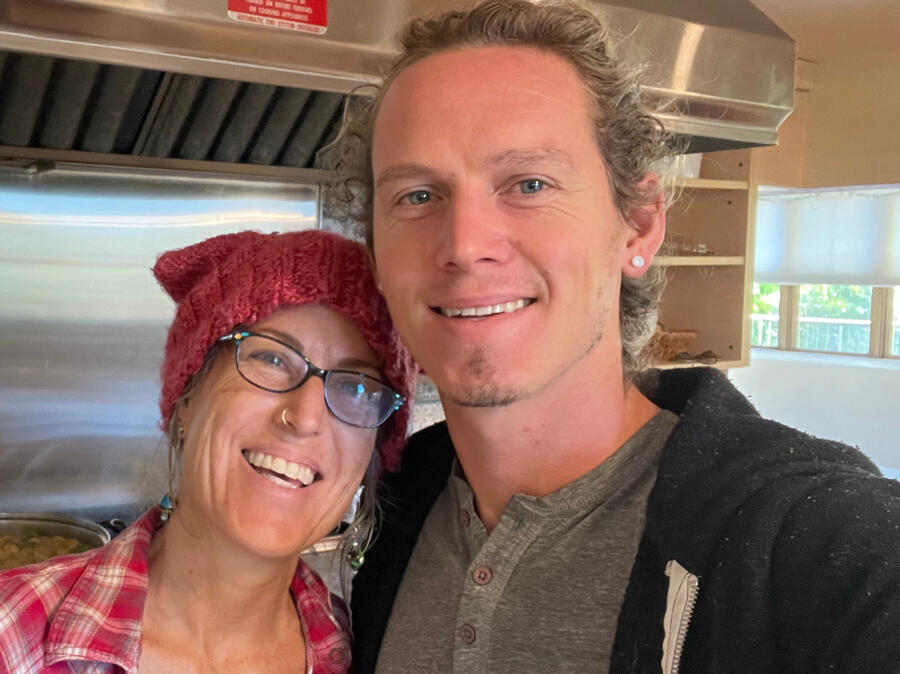 "Not all of us can do great things. But we can do small things with great love"
Mother Teresa
About Us
Who We AreCircle of Love is a heart based volunteer organization serving the homeless in Boulder County with hot soup, sandwiches and loving kindness. We have served over 6000 meals since December 2020.What We DoCircle of Love provides hot meals every Monday, Wednesday and Friday at 12:15 pm. We deliver the food to the Boulder Bandshell and adjourning park just south of Canyon Boulevard and West of 13th Street. We also distribute hard-boiled eggs, fruit, bottled water, hand warmers, hand wipes, toiletries, hand sanitizers, gloves, socks and hats.WhySince the pandemic started services for the homeless have been very limited. Water fountains have been turned off. Meals at the North Boulder Homeless Shelter are limited to breakfast and a peanut butter and jelly sandwich for lunch. Bridge House has been providing take away dinners. But the homeless have no access to hot meals. So we are filling in the gaps with nutritious high protein meals.
Volunteering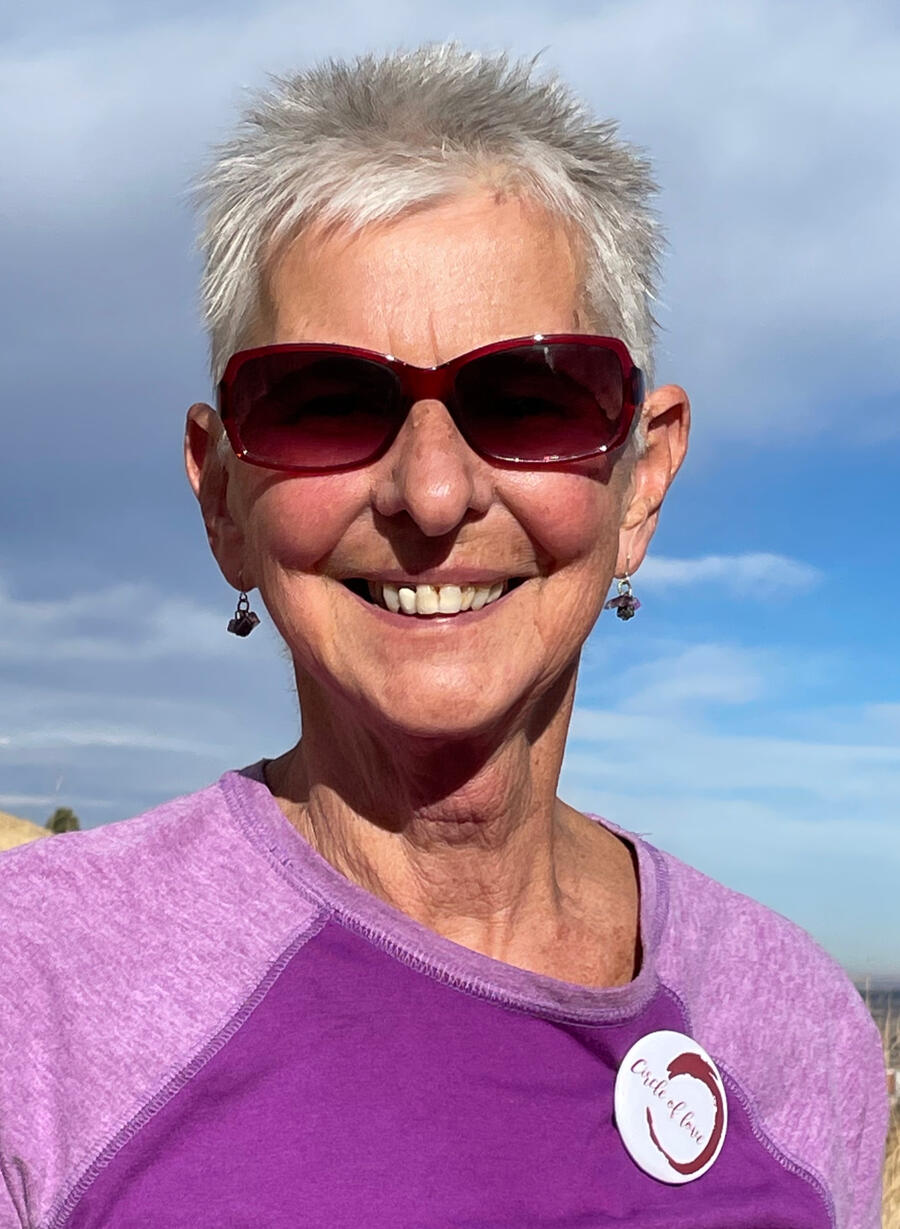 How to VolunteerSign up on the CareCalendar to either make a hot meal, a sandwich, dessert or distribute food.
We make 25-30 portions.
Sign Up Here to Volunteer:
Our HistoryWe've had over 170 people volunteer since we started in December 2020. Some folks volunteer to distribute food. Others volunteer to make soup or sandwiches. And some folks donate dry goods, food boxes, toiletries, etc. There is an opportunity for anyone to help out. Young and old are welcome to volunteer.
---
---
I want to cook hot meals? How do I start?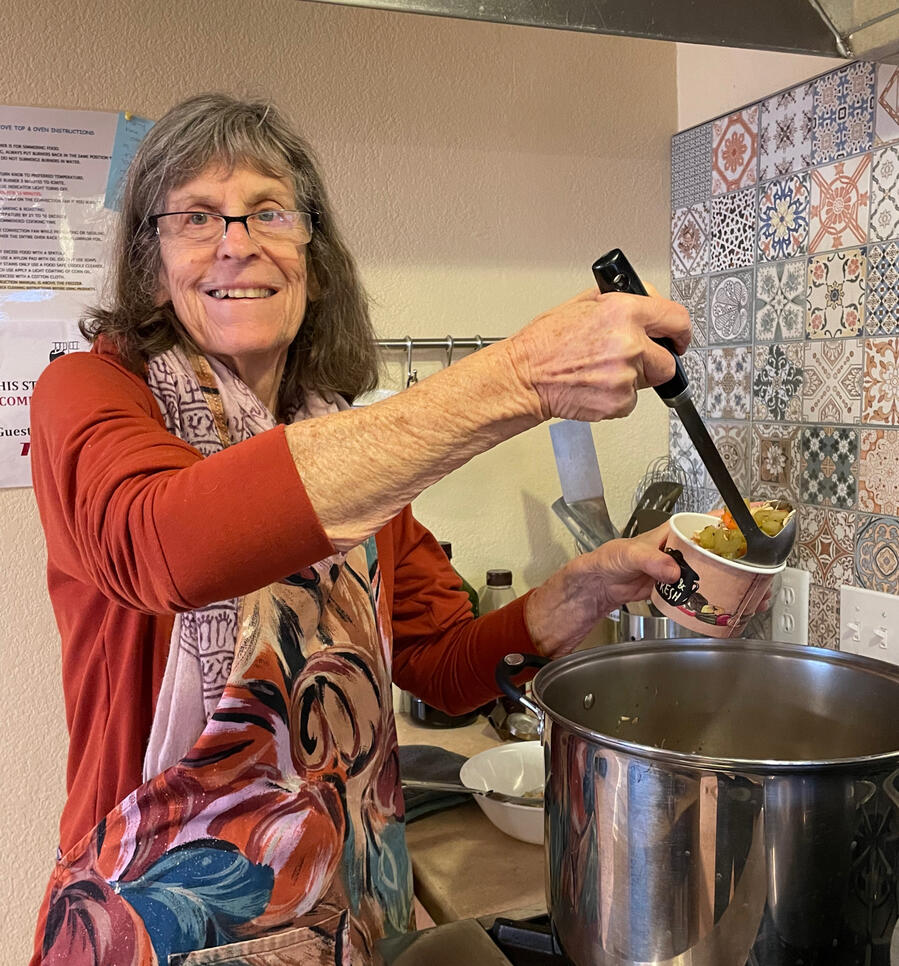 We serve 24 portions of soup or stews, chili, lasagna, enchiladas, quiche, baked potatoes, baked squash, pizza, etc.The soup is placed in 12 ounce cardboard soup containers. If you put the soup in boiling hot, it will melt the container. Put the soup containers into a styrofoam cooler to keep warm. Place bubble wrap or cardboard between layers.You can pick up soup containers and styrofoam coolers at the Nyland Way Circle any Monday, Wednesday or Friday at 11:40.Please email or text first: circleoflove80026@gmail.com
I only want to make sandwiches.
Wonderful. Please make 24 sandwiches wrapped in saran wrap and put them in a paper lunch bag. Add a piece of fruit like a banana or cutie. (no apples)
You can get lunch bags at the Dollar Store. Types of sandwiches: tuna, egg salad, ham and cheese, turkey and cheese, grilled cheese, burritos, subs. The homeless tire of PB&J, so please only include a few for the vegetarians.
I'd like to help out but don't want to cook. In what other ways can I serve the homeless?
Some people will buy a hot meal like pizzas or tacos. Others help with computer work, emails and outreach to find more volunteers. Some folks donate food items that we can turn into soups. Or baked bread. Others give money or purchase the soup containers, hand warmers, etc.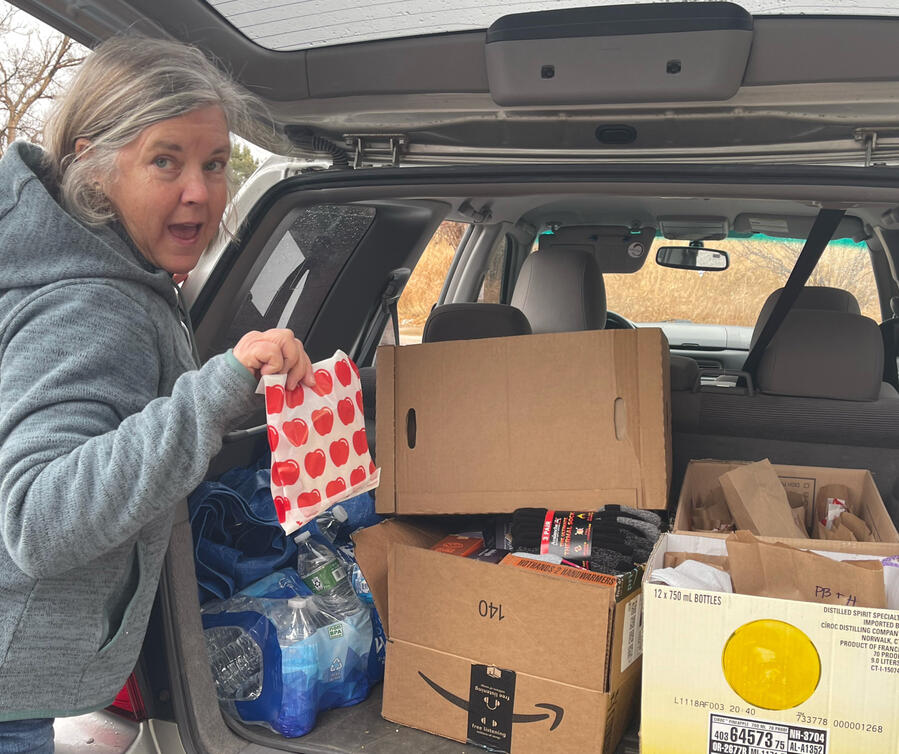 My teens want to help. Is there a place for them in Circle of Love?
Glad you asked. Yes, we would love teens to get involved. They can bake cookies, make sandwiches, get groups together at their schools, do food and clothing drives.
I'd like to donate dry goods to keep folks warm
We take hand-warmers, hand-wipes, toiletries, pads for women, new warm men's socks, gloves, hats, scarves.To donate large items contact Sophie Rose: serendip_present@yahoo.com
She will take: coats, blankets, sleeping bags, tents.
What kinds of food can I donate?
For Stews and Soups
Frozen chicken, frozen ribs, frozen prepared foods if there is enough for 24 servings.
Can I donate other food items?
Yes. Desserts, soft bars, fruit, bottled water, hard-boiled eggs, bananas, cuties, travel size toiletries, hand wipes, hand warmers. Home-made desserts, like cake, need to be sliced and individually wrapped. Cookies can be put directly into the lunch bags. Leave the shells on hard-boiled eggs.
I want to distribute food. How do I do that?
Sign up on the CareCalendar. One person will always be experienced and show you where and how to give out the food. We meet at the end of Nyland Way at 11:40 am. If you live in Boulder you can meet us at the Boulder Bandshell at about noon. Just let us know your phone number so we can text you when we arrive. If you have a small rolling cart please bring it along.
Brenda's Story "What's it like to bring food to the Homeless?"
Sunday, January 17th 2021Someone asked me what it is like bringing food to the homeless. On many levels it has changed my life dramatically. It has opened my heart. It has helped me get over the sadness and helplessness I was feeling around the economic inequalities in America. And instead of being frustrated I now feel purposeful. And of course, the homeless benefit which is the real purpose of all this. And the amount of gratitude that is exchanged is beautiful!
So here's my story:
I've been bringing food to the homeless in Boulder, CO for the past two months. At first I went out with a friend twice a week. Then, when I posted on Next-door, I delivered food everyday; found a crew of volunteers.....soup and sandwich makers......people to drive and distribute food. Donations started pouring in. This week I didn't go down to deliver meals because I had willing helpers. But I missed greeting the homeless folks by name and asking if they needed anything.In the mornings I meditate and pray/ask for one thing for the homeless. Housing for Celeste, a 69 year old woman living in a tent (she wound up getting frostbite and going to the hospital). One day I prayed for 3 more people to help distribute food. My phone immediately dinged and one woman said she would deliver food 3 times that week! I never know how these prayers will be answered but they always are answered.Yesterday, after meditating I prayed for more "Light Workers" and found two by the tent encampments. I approached one man and asked if he was hungry. It turned out he wasn't homeless and we chatted for a long time. He said he grew up in Bangladesh when it was the poorest country in the world but had lived in the richest country in the world, the USA, for the past 25 years and couldn't understand how we, as a nation, could not solve poverty. His heart was breaking for the homeless. Then another young woman walked up to us and asked if she could help in any way. I invited her to help me hand out food. It turns out she was homeless and had prayed for a way to be of use. So the three of us just enjoyed our encounter. Nizam gave me $50 to buy more food for the homeless. I gave him my phone number. And Julia and I continued to hand out delicious chicken soup and sandwiches that Mimi and Ilyse had made. In soup containers that Lara donated. From food donated by Amy. And socks donated by Leah and Eric . Many Light Workers were involved yesterday.The homeless thanked me. Their smiles while they were eating chicken soup were as delicious as the soup was.It was a day that nourished all involved.